Trade Union Elections and Ballots
Election services for trade unions
UK Engage has been passed by Parliament to administer independent scrutineer services for statutory trade union elections and ballots, including: –
Industrial action ballots
Executive election ballots
Mergers and demerger ballots
Recognition and derecognition ballots
Board elections
AGMs
As one of the most experienced independent ballot scrutineers in the country, our election and ballot services for trade unions include the seamless administration of statutory and non-statutory elections, polls and ballots.  Furthermore, we have a strong heritage in administering critical and sometimes complex statutory elections, which has meant that we have gained a wealth of experience in this field, and in the print and mail of ballot papers and election stationery. As a result, our trade union scrutineer service is tailor-made for unions, which is further supported by excellent testimonials from our clients.
A digitally future-proof ballot scrutineer
Although the use of electronic voting isn't currently allowed by law for statutory trade union elections, we have our own electronic voting system, which can be utilised to run trade union ballots as and when the law changes (or for non-statutory contests). We have a leading, secure e-voting platform and welcomed the recommendation for e-voting testing set out in Sir Ken Knight's Electronic balloting for industrial action: Knight Review, in 2017.
Partnership with the GFTU
UK Engage is partners with the General Federation of Trade Unions, which is is a friendly democratic organisation responsive to the needs of affiliated trade unions. As part of the partnership we offer a discounted ballot rate to GFTU affiliates.  To find out more about this package, please feel free to contact the union team.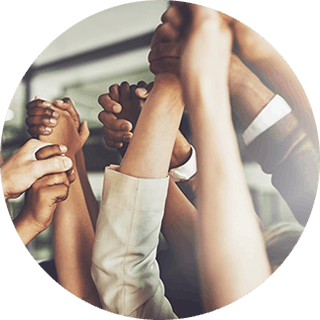 Industrial action ballots
Executive election ballots
Recognition and derecognition ballots
Mergers and demerger ballots
ENGAGE WITH US
Do you have an election, ballot, poll, referendum, AGM or another process you need help with?