Electronic Democracy
Electronic democracy is playing an ever more significant role in the world of elections, often working alongside conventional postal ballots to offer voters a choice of response methods.
We have efficient, secure and traceable electronic democracy solutions to support elections and ballots. Our end-to-end electronic democracy solutions encourage participation; whether that's applying to be a candidate for nomination, voting or using the system to engage with an election process. In our experience providing secure, quick and easy systems encourages involvement, that's why provide some form of electronic democracy to 95% of our clients.
ONLINE VOTING
Online voting is a popular voting mechanism used in organisational elections, ballots, polls and referendums, and to submit a proxy vote for an AGM, due to its security, speed, simplicity and cost-effectiveness. Online voting is also extremely versatile and so can be used with other voting services such as postal ballots, SMS text voting, telephone voting. Our system supports popular voting systems including first past the post (FPTP) and the single transferable vote (STV).
We believe we have the most modern and secure online voting system on the market and, unlike other online voting systems ours can support elements of your brand identity to help aid member engagement with your brand or organisation. Our online voting system offers many benefits for clients and their members.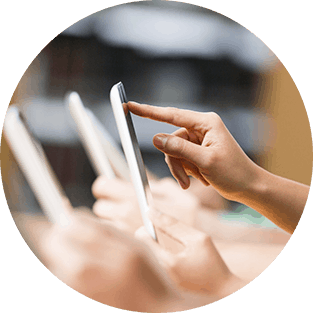 Our 'election hub' is a digital election system for nominations, elections and engagement. A versatile and bespoke portal, it supports each stage of an election or ballot, plus can be used to engage with your voting members.  The election hub supports online candidate nominations and links to our secure online voting site.  Our election hub is flexible and components can be used together or stand alone. For clients who want to handle the nomination process internally, our secure online voting platform can be used on its own.
Engage with members:
Develop a brand-compliant election hub
Build your virtual election community
One-stop-shop for all election-related information
Encourage participation and support debate through social interaction
Post updates, news and election results
Candidate nominations:
Members register their nomination for candidacy
Specified word-limits support quick and efficient candidate applications
Save applications and upload photos
Moderation and 'go live' functions for candidate statements
Voting:
The most secure e-voting system in the UK
Encrypt each and every election
One, two and three-factor verification available
Apply your brand identity
STV and FPTP voting methods
Fast, efficient and easy to use
ENGAGE WITH US
Do you have an election, ballot, poll, referendum, AGM or another process you need help with?