Pharmacists' Defence Association Union
PDA UNION UNDERTAKES AN ONLINE AGM DURING COVID-19 LOCKDOWN RESTRICTIONS
Members were invited to vote online via a virtual AGM voting system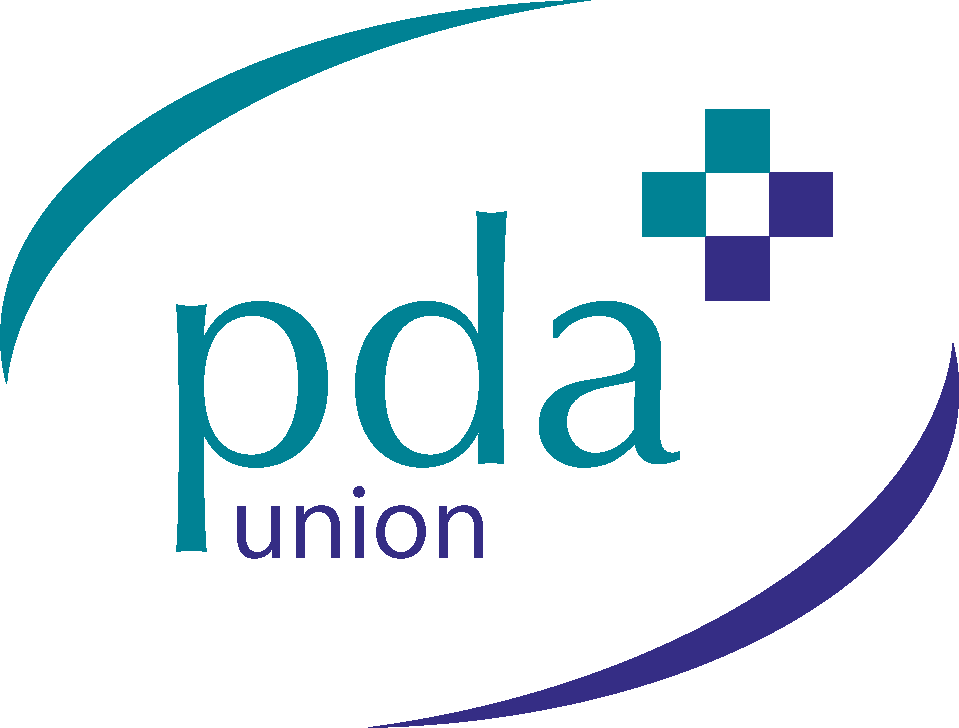 The PDA Union exists to represent, defend, and support the interests of the Pharmacists' Defence Association members, in dealing with employers and/or outside organisations. Union membership is extended to employees, locum pharmacists, pre-registration graduates and pharmacy undergraduates. The PDA Union has its own democratic structure and its members elect both governing body and regional committees.
Democratic Project:
Like many organisations faced with running an AGM during the coronavirus crisis, the PDA Union had to review the best way to do this in a safe manner for its members.
Having worked with Independent Scrutineer UK Engage on previous democratic processes, the union appointed the team to run the virtual AGM voting part of the meeting.
Following consultation with UK Engage, the PDA Union's AGM was run online via video link. The meeting included resolution voting and a question and answer session.
Solution:
Members who wanted to attend the virtual AGM were asked to register online and submit any questions for the informal question and answer session ahead of the meeting. Following registration, UK Engage sent registered members an email complete with all the relevant information to participate in the virtual AGM voting.
When the Chair gave the instruction, UK Engage opened the online voting. Each registered member had received a unique security code which allowed them to vote securely. When the virtual AGM voting opened members accessed the voting site using their one time only voting code and carried out their vote. UK Engage then closed the vote and emailed the results to the PDA Union's Director, Paul Day.
"We are not the sort of organisation that let things stop us achieving our objectives, so we weren't going to let COVID stop our democracy or member involvement. The UK Engage solution did exactly what we wanted, and their support was flexible and outcome focussed.
We are a UK-wide organisation and the added benefit was that the online solution allowed members from further away to participate in an event which is normally in a fixed geographical location, we'd like to explore hybrid solutions in the future."
Paul Day | Director | PDA Union
To request a downloadable PDF version of this and other case studies, please complete the form below.
You will be redirected to a download page where all case study PDFs are available.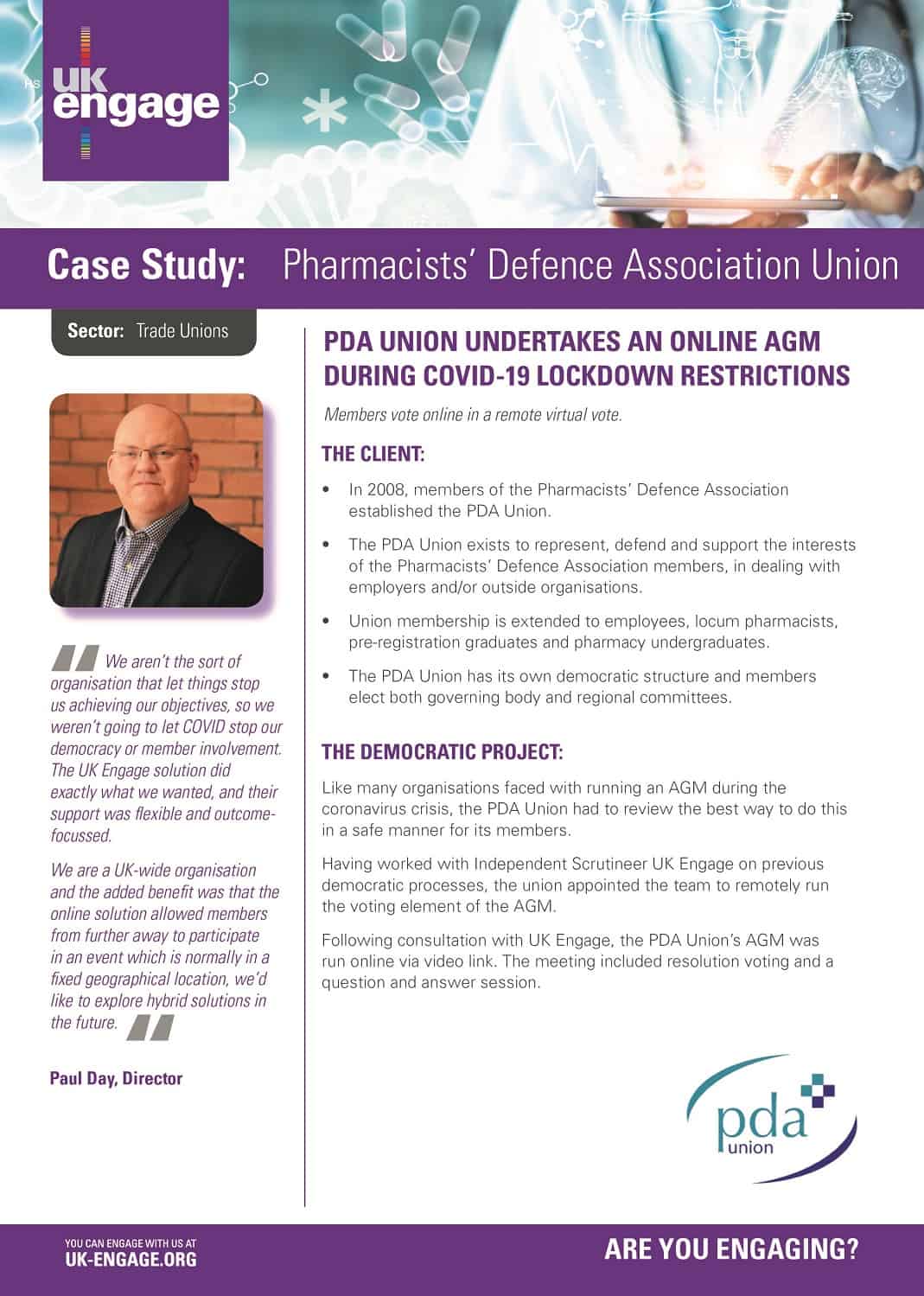 ENGAGE WITH US
Do you have an election, ballot, poll, referendum, AGM or another process you need help with?